ABOUT NICK
Born and raised in beautiful Orange County California.  Former CEO/President of Eminent Funding, awarded for top sales from BMW North America and Honda. A self taught programmer fluent in various programming languages.  Currently  InternetTechnologyServices.com  small to mid sized businesses leverage the potential of internet technology.
Resume and Achivements
My professional experiences along with awards and accolades achieved along the way
Work Experience
2001 - Now
Freelance - InternetTechnologyServices.com & NickNguyen.com
Responsibilities:
Providing internet & IT related consulting and development services to hundreds of small to medium sized businesses.
CEO/President - Eminent Funding Mortgage Corporation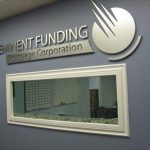 Responsible for forming and developing various department including underwriting, loan processing, account executives, loan officers and IT department.
Lead Developer - Contest Central
Responsibilities:
Reported directly to board of directors. Managed and Executed all aspects of development.
Technology Aquistions Officer - Universal Development Group
Responsibilities:
Reviewing and consulting on new technology aquistions. Determining and Implementing web based solutions to companies within UDG's portfolio.